Spending Christmas in your Static Caravan
What better way to enjoy the festive season than from the comfort of your very own static caravan holiday home?
Most holiday parks close over the holiday season, however, Patrington Haven Leisure Park is open over Christmas time. Here you can enjoy the feeling of being on holiday for the most wonderful time of year surrounded by friends, family, and the winter scenes of East Yorkshire countryside right from your doorstep.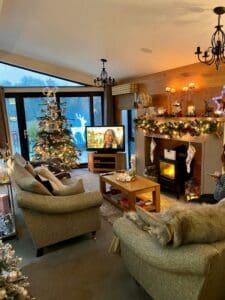 Cosying up in your caravan
Make it a December to remember by relaxing in your holiday home, where comfort and cosiness go hand in hand. Escape the hectic nature of the festive period and enjoy the snug feeling of your holiday home with winter scenes just outside your window. Grab a warm blanket, and a mince pie then put a film on or pull out a board game. You can't beat it!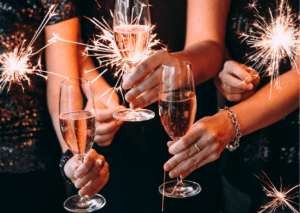 Christmas events from your doorstep
Christmas just isn't the same without some fantastic entertainment. Patrington Haven Leisure Park is home to five-star facilities including The Country Club, which is host to a selection of exciting Christmas events for all the family. From Meet Santa (Sold Out) to Christmas Party Nights, there's something for everyone to enjoy and make memories with loved ones.
Kick off the festive season with a glittering night of good food and great company, as you gather your friends and family for Christmas Party Nights & Tribute Nights at The Country Club:
Enjoy a magical adventure with all the family at the Aladdin Pantomime (LIMITED TICKETS REMAINING):
Aladdin Pantomime – Saturday 17th December from 1pm – Book tickets here
The festive season is a fantastic time of year to make the most of your holiday home and your time off work. If you're the proud owner of a holiday home, get ready to pack your bags and enjoy Christmas dinner with all the trimmings at your home away from home.
Interested in Holiday Home Ownership? Set in 40 acres of beautiful East Yorkshire Countryside, family-run Patrington Haven Leisure Park may be the perfect choice for you and your family. Discover Holiday Homes for sale here or feel free to come and take a look around the Park. Email sales@phlp.co.uk or call 01964 630071.