Patrington Haven Leisure Park Shortlisted For Best In Yorkshire Awards
Patrington Haven Leisure Park is delighted to be shortlisted as a finalist for two amazing awards…
Remarkable East Yorkshire Tourism Awards (REYTA) 2022 'Remarkable Camping, Glamping and Holiday Park of the Year'
The Yorkshire Post Tourism Awards (YPTA) 'Holiday Park or Campsite of the Year'
It is fantastic news to be the only static caravan park that has been shortlisted for these fantastic awards.
Following on from winning the REYTA's 'Remarkable Holiday Park' award in 2017, 2018 and 2019, The Park is shortlisted for the REYTA's 2022 'Remarkable Camping, Glamping & Holiday Park of the Year'. This category recognises camping, glamping, holiday parks, sites and villages providing 'truly memorable guest experiences and demonstrating excellence across every aspect of the business.'
The Yorkshire Post Toursim Awards are celebrating 'Yorkshire's best caravan parks, campsites or camping experiences, whether it's an incredible location, excellent facilities and/or just a welcoming and helpful approach from the site owners.' These awards are fully inclusive for all businesses across the whole of the Yorkshire's tourism sector and shine a spotlight on outstanding service, quality and that strong Yorkshire welcome that our region is famous for.
Further to the fantastic news, Guy's Cafe Bar & Restaurant has achieved a TripAdvisor Travellers Choice Award and is now in the top 10% of restaurants worldwide. This award celebrates businesses that have received great traveller reviews from diners around the globe on TripAdvisor over the last 12 months. As challenging as the past year was, Guy's Cafe Bar & Restaurant stood out by consistently delivering positive experiences to customers.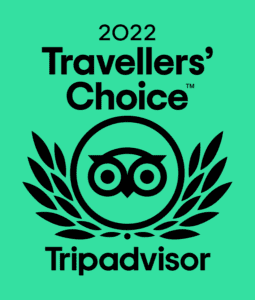 "It is a huge achievement for the team to win this award and a great recognition for all the team members hard work, during uncertain times in the UK over the last year." – Gareth Davies, Food & Beverage Manager at Guy's Cafe Bar & Restaurant.
The Traveller's Choice Award was established in 2002 and is the highest honour TripAdvisor can bestow.
Don't just take our word for it! Why not try Guy's Restaurant? Learn more and book your table here.
Interested in Holiday Home Ownership? Set in 40 acres of beautiful East Yorkshire Countryside, family-run Patrington Haven Leisure Park may be the perfect choice for you and your family. Discover Holiday Homes for sale here or feel free to come and take a look around the Park. Email sales@phlp.co.uk or call 01964 630071.